Step Into Cleanliness With Our Upholstery Cleaning In Victoria Park
Whether it is your lounge suite or dining room chairs, it tends to get dirty over time. The best way to clean your upholstery and get out of all the hurdles is to hire a professional company like Perth Upholstery Cleaning. We provide high-quality cleaning services for your delicate sofas or couches or your experienced lounges. Our team has years of experience in every type of your upholstery cleaning needs. Thus, our Upholstery Cleaning Victoria Park experts are very helpful in maintaining and manifold the beauty of your upholstery in the long run.
About Perth Upholstery Cleaning
Perth Upholstery Cleaning is the best for you. We provide expert upholstery cleaning services that cover the entire area. Our mission is to satisfy our customers with the best possible services without any complaints. We started our company around 20 years ago and as the year passed, our company grew more and more successful and experienced. Our team's work follows the highest industry standards with the latest available equipment. This can be possible only with the help of our highly skilled and trained experts who are always ready to serve our customers anytime.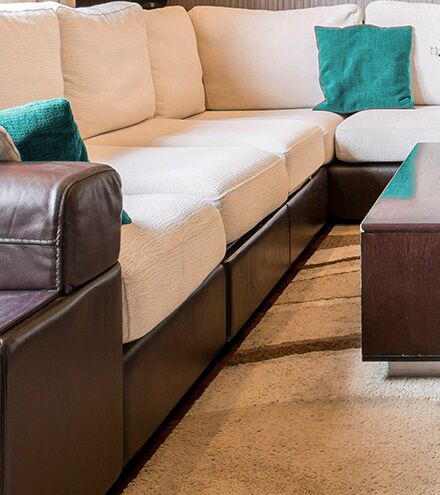 Our Inexpensive
Upholstery Cleaning Pricing in Victoria Park
Reasons For Cleaning Your Upholstery Half-Yearly
You take naps after a long day's work on this, and your entire family gathers to watch your favourite show over it, you sleep over it comfortably, and read your favourite book on it. What is it? It is your favourite upholstery but what is the need to clean it half-yearly? The reasons are given below:
Air quality
While using your upholstery, you release a lot of dust, grime, dead skin, dirt, mould spores, and bacteria into your upholstery and it releases all of these into the air and gives a negative effect on the quality of air inside your room. Cleaning causes the complete removal of allergens and dust which results in a clean home with clean air.
Odour
Various activities go on in your upholstery almost daily and this is the reason for some odours coming out of it which may also be unpleasant. To remove all these types of odours cleaning is necessary by removing the source.
Appearance
You use your furniture on a daily basis and you will feel embarrassed due to some stains that get collected on it. It is a fact that if your upholstery looks dirty then the rest of the house doesn't look clean. So, to improve the overall appearance of your inside home, you must clean your upholstery properly.
Durability
Due to prolonged use, your upholstery looks thin and faded and the reason behind this is dust and dirt. You should understand the importance of upholstery cleaning as it removes all the dust and improves the durability of your upholstery. This ultimately makes your furniture last a long time.
Health
All the allergens, dust, mould, dirt, bacteria, grime, etc. get deeply embedded into the fibres of the upholstery and are responsible for causing a wide range of allergies and illnesses. If you want to drastically reduce the presence of these irritants then you should switch towards regular upholstery cleaning.
Water and smoke damage
As you all know water and smoke may cause a lot of dirt and your upholstery can also become a part of this. But you will be shocked to hear that cleaning your upholstery can clean up all of it.
Thus, there is a massive necessity for upholstery cleaning at least half yearly.
Boost Your Upholstery With Our Extraordinary Services
Wondering whether our Upholstery Cleaning Victoria Park team cleans a specific piece of furniture? But it's true, our company offers services practically for any type of upholstery. Pieces of furniture we clean include sofas, sectionals, ottomans, dining chairs, loveseats, armchairs, office chairs, couches, etc. Various upholstery cleaning fabrics we clean are cotton, wool, polyester, nylon, linen, microfiber, silk, leather, etc. We have a fast-acting, non-hazardous upholstery cleaning formula that not only cleans your upholstery but is also safe for your environment, family, and pets. Other speciality services for our upholstery are:
Stain Protectant: This forms a shield around your upholstery fibres that helps in Furniture Fabric Protection.
Upholstery Stain Removal: Our solutions quickly help in the removal of various types of stains.
Upholstery Odour Removal: Our powerful deodorizer freshens up your upholstery.
Advantages Of Cleaning Your Upholstery With Our Upholstery Cleaning Victoria Park Team
Our team of cleaners helps in deep cleaning and restoration as they can effectively remove accumulated dust, stains, allergens, and odours and also help in Fabric Upholstery Care.
Our professionals help in extending the lifespan of your furniture and prevent them from wear and tear, and fabric deterioration.
We effectively remove allergens and contribute to a healthier indoor environment.
With our regular cleaning, you can save money in the long run.
There are no risks and chances of damage associated with our Upholstery Steam Cleaning as experts are involved.
Why Choose Us For Upholstery Cleaning Services In Victoria Park?
A home with good upholstery is always a dream but your dream can come true with our Upholstery Cleaning Victoria Park services. Here are some of the reasons for choosing our services:
Trustworthy service
Our Furniture Cleaning experts are always punctual, provide services honestly, and result in well-maintained upholstery for a longer period of time. It shows the trustworthiness of our services as ultimately our customers are satisfied.
Superior cleaning products
We use eco-friendly products that are the safest and most tested products for all your cleaning needs. They are not only safe but effectively remove all dust, allergens, and grime.
Modern Cleaning Equipment
We achieve thorough cleaning that enhances indoor air quality and revitalises your furniture by making use of cutting-edge technology.
Locally operated
Our Professional Upholstery Cleaners are local to this area and have complete knowledge of Victoria Park and its surroundings. This is the reason, we can tailor our to meet the specific needs of each and every customer.
Reasonable Services
Without breaking the bank, you can take advantage of our upholstery cleaning services at affordable rates and sometimes some special offers.
Customised approach
Every piece of furniture is distinct in itself and so we work on the basis of specific demands that ultimately give you a satisfying experience.
Get Upholstery Cleaning Quote Now In Victoria Park
The price of cleaning any upholstery is based on various factors such as location, size of the upholstery, type of the upholstery, its condition, and the method of cleaning used. But this is confirmed that our prices are fair and transparent as we have no hidden charges. Therefore, it is best for you to get a free quote from our professionals as they will give you the exact cost of the cleaning. We also include discounts and special offers.
Our Services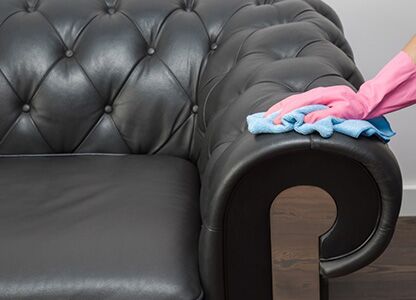 Fabric and leather sofa cleaning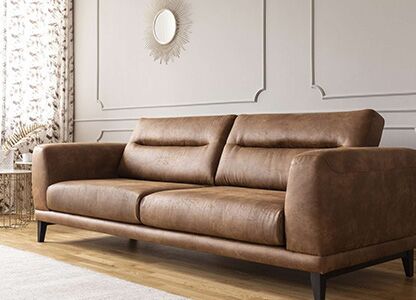 Fabric and leather couch cleaning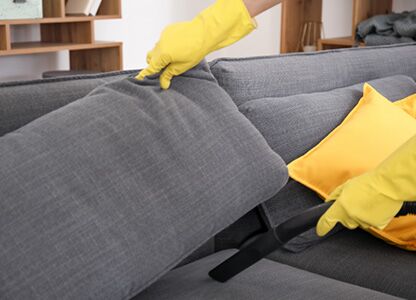 Leather and fabric lounge cleaning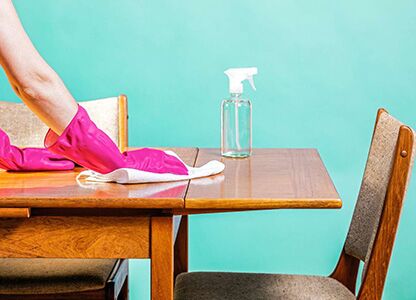 Furniture cleaning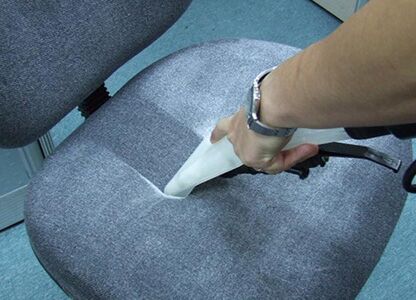 Chair cleaning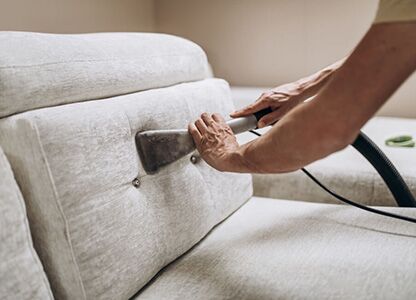 Recliners cleaning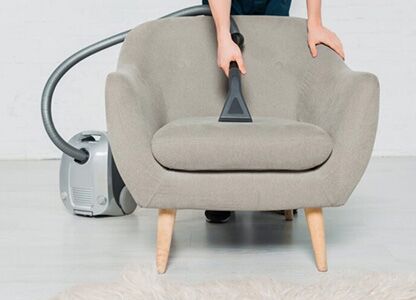 Armchairs cleaning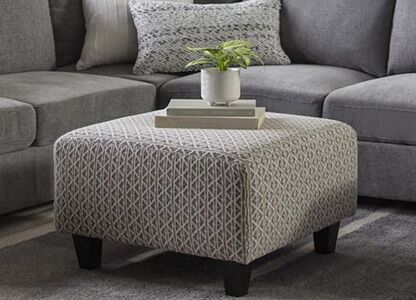 Ottomans cleaning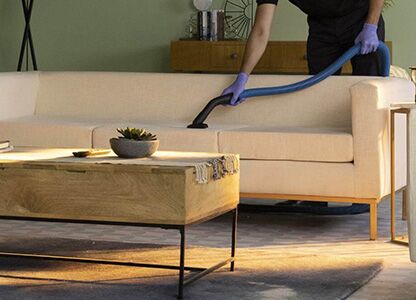 Loveseats cleaning
FAQ'S
The cleaning time depends upon the process of cleaning used and the drying time needed.
Yes, we have such a type of deodorizer that removes pet urine odour with efficacy.
Generally, you can use it after 15-16 hours but it exactly depends upon the drying time of your upholstery.
Reviews
My furniture looks fantastic now
I recently moved into a new home and needed my furniture cleaned before the move-in. This company's upholstery cleaning service was a lifesaver! They were flexible with scheduling, arrived on time, and did an excellent job.
Happy with the results
I had some tough stains on my chairs that I thought were impossible to remove, but this company's upholstery cleaning service did the job! The team was knowledgeable, and reliable, and took the time to explain their process.
Impressed with their attention to detail
I've used this upholstery cleaning service multiple times now and have always been impressed with their attention to detail and thoroughness. The team is friendly, and professional, and always leaves my furniture looking like new.