Freshen Up Your Upholstery with Our Professional Upholstery Cleaning Port Kennedy Services
Are you searching for an expert cleaning to refresh your upholstery? Perth Upholstery Cleaning is here to help. Our upholstery cleaning Port Kennedy service can easily remove stains, and dust that can affect your upholstery hygiene and the appearance of your furniture, couches, and chairs. Our professional Couch Cleaners and specialised cleaning methods like steam cleaning, hot water extraction, and stain treatment can do wonders on your dirty and stained couches and chairs. Moreover, the cleaning methods we use are eco-friendly & pet-friendly. In addition to Couch Cleaning Port Kennedy, we also offer furniture fabric protection to improve the longevity of your upholstery. Once the cleaning is complete, we reinspect the upholstery and ensure to leave you with fresh and pleasant-smelling upholstery. Connect with us to know about prices and availability.
About Perth Upholstery Cleaning
Perth Upholstery Cleaning specialises in regaining the hygiene and beauty of your couches, lounges, sofas & chairs. With a team of skilled and certified cleaners, we provide spotless cleanings.
We are proud of our award-winning cleaners in the team. Whether you need a simple steam cleaning or complex stain removal, our team has the skills and expertise to complete the job.
Our skilled technicians utilize state-of-the-art tools and methods to revive your couches, ensuring they look and feel their finest. Regardless of the cleaning task, we have the knowledge and equipment necessary to do the job.
Centrally located in Perth, our company is conveniently located near popular city attractions. We proudly extend our cleaning services to the community and surrounding areas. Catering to local residents and business owners alike, our mission is to provide outstanding couch cleaning solutions to all who call this vibrant region home.
Our Affordable
Upholstery Cleaning Pricing in Port Kennedy
Is It Necessary to Clean Upholstery Every 6 Months?
Our professional upholstery cleaners suggest getting upholstery cleaned every 6 months is ideal to maintain its look and comfort. However, if your upholstered item is not used too much, then you can get it cleaned once every 12 months. Upholstery may look fine, however, it gets a lot of dust and grime deeply settled within. Whereas, cleaning upholstery at regular intervals can provide you with multiple benefits, such as:
Maintaining Hygiene
Timely upholstery steam cleaning helps in keeping hygienic indoors. Clean and fresh upholstery offers a hygienic and welcoming environment.
Improving Air Quality
Uncleaned upholstery leads to poor air quality and an increase in illnesses. However, cleaning not only furniture look improved but also improves indoor air quality.
Preserving Appearance
Do you wish your furniture to look as new as it was when you bought it? Then, every 6 months do a deep couch cleaning. This can ensure the betterness of your upholstery appearance and comfort.
Preventing Mould and Mildew
Cleaning is recommended for homes with moist indoors. If your home is a bit moist or humid, do take up upholstery cleaning every 6 months.
Protecting Investment
Fabric upholstery care is a must when you invest in expensive furniture. And to do so, consider regular upholstery cleaning. Keep look, freshness, and feel intact with timely cleaning.
Family and Pet Health
No more allergies to family and pets will exist when you take regular upholstery cleaning sessions. With expert service, you get the cleaning done using pet, family, and eco-friendly cleaning solutions only.
Professional Cleaning Effectiveness
Adding a professional touch to your upholstery cleaning helps greatly in maintaining it.
Why Call Us For Upholstery Cleaning In Port Kennedy?
We have become one of the most trusted and most called upholstery cleaning Port Kennedy company. Thousands of people trust us because we have certified staff who are friendly and professional. Know other key benefits of choosing us below.
We are committed, punctual, and reliable cleaners in Port Kennedy
We are a locally run company with 25+ years of experience
Your upholstery gets cleaned with high-quality, eco-friendly solutions only.
Call now to get the benefit of discounts and deals
Our pricing is affordable and genuine
Customer-friendly service available
The latest and modern cleaning equipment is used
Kinds Of Upholstery Cleaning Port Kennedy Services We Offer
Renew your living area by taking our upholstery cleaning Port Kennedy services. Have a look at our special upholstery cleaning offerings below.
Sofa Cleaning Port Kennedy
We give your sofas a new appearance, our trained cleaners deep cleanse the fabric, remove dust, and dirt, and restore their original colours, helping you make your living area more inviting. Book us for a same-day sofa cleaning service today!
Couch Cleaning Port Kennedy
Do you like to experience the joy of sitting on a clean couch? Our professional couch cleaners ensure every spot is left untouched. We perform dry cleaning, steam cleaning, or hot water extraction to provide you with renewed couches.
Chair Cleaning Port Kennedy
Give life back to your dirty old chairs by taking our chair cleaning service in Port Kennedy. We use fabric-safe solutions and tested methods to perform proper cleaning. For a quick quote, call us now!
Upholstery Stain Removal
Say bye to stubborn stains like oil, food, ink, paint, grease, wax, vomit, etc. Our upholstery stain removal treatment uses gentle yet effective stain removers to get rid of all fresh and old fabric stains.
Lounge Cleaning Port Kennedy
Want to get that luxurious-looking lounge back? Call us today for an affordable lounge cleaning service. We use high-pressure cleaning that preserves beauty as well as enhances the longevity of your lounges.
Leather Upholstery Cleaning
Discover the magic of our leather upholstery cleaning in Port Kennedy. Why replace your leather upholstery when we can help you with a pocket-friendly cleaning? Yes, feel free to get in touch with us, share your leather cleaning needs and we will help you with a special and customised service!
Genuine Pricing For Upholstery Cleaning Port Kennedy
To get the most popular upholstery cleaning service done at genuine prices in Port Kennedy, call us. We are affordable and trustworthy cleaners. Our upholstery cleaning prices are transparent and have no hidden costs. You can simply connect with us over the phone, share doubts, and take a free quote. Also, we suggest upholstery care tips after the service. Rest assured, our rates are competitive & are set to offer you the value for high-quality upholstery cleanings we offer. So, get set to refresh your upholstery by spending less and saving more. Call us today!
Our Services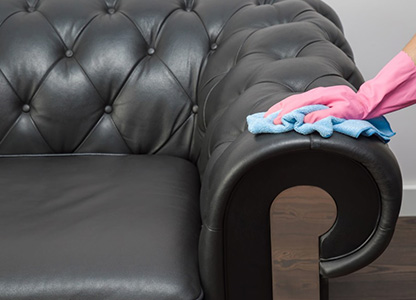 Fabric and leather sofa cleaning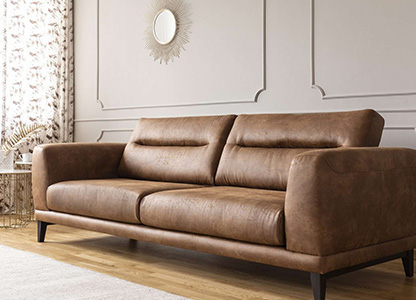 Fabric and leather couch cleaning
Leather and fabric lounge cleaning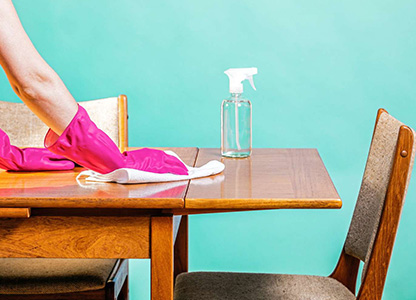 Furniture cleaning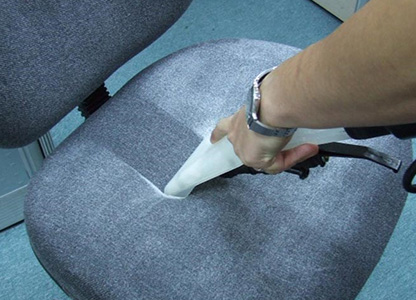 Chair cleaning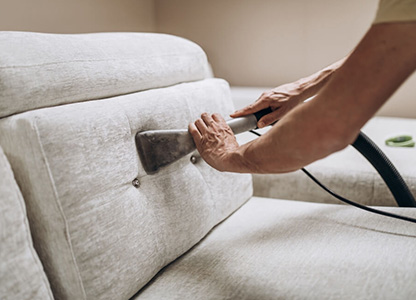 Recliners cleaning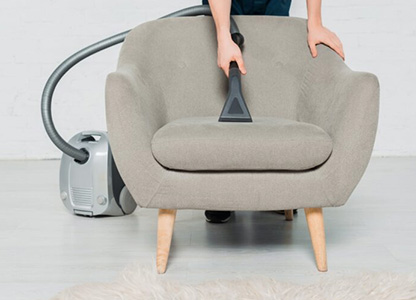 Armchairs cleaning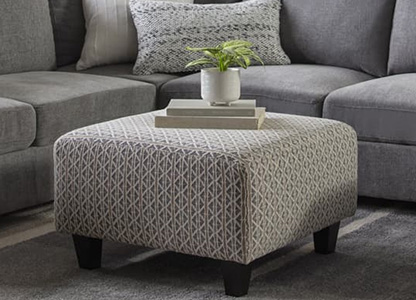 Ottomans cleaning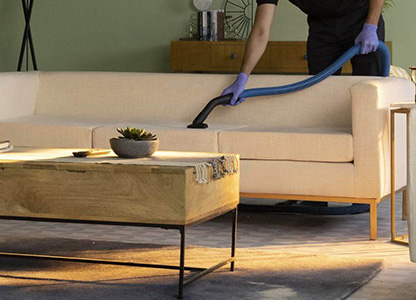 Loveseats cleaning
FAQ'S
Yes! Our solutions and cleaning methods are both human and pet-friendly. In case your family members are prone to allergies, we suggest keeping them away from the treatment area. Also, we suggest using the cleaned upholstery after a specific time, mostly 2-3 hours after proper cleaning & drying.
Well, some stains are permanent and have been settled for years. So, for those, we do our best to remove them, but there may remain a certain mark. However, we can assure you that remove most of the stains like ink, oil, paint, grease, blood, vomit, pee, etc.
Yes, of course. With our upholstery odour removal & deodorisation process, we get rid of all kinds of cat pee smell and all possibilities of odour. Also, we spray deodorisers that leave your sofa with a pleasant smell.
Reviews
My furniture looks fantastic now
I recently moved into a new home and needed my furniture cleaned before the move-in. This company's upholstery cleaning service was a lifesaver! They were flexible with scheduling, arrived on time, and did an excellent job.
Happy with the results
I had some tough stains on my chairs that I thought were impossible to remove, but this company's upholstery cleaning service did the job! The team was knowledgeable, and reliable, and took the time to explain their process.
Impressed with their attention to detail
I've used this upholstery cleaning service multiple times now and have always been impressed with their attention to detail and thoroughness. The team is friendly, and professional, and always leaves my furniture looking like new.