Beautify Your Upholsteries With Our Best Upholstery Cleaning Solutions
In terms of a home's overall comfort and appearance, upholstery is crucial. It beautifies the appearance of the living room. So, if you want to keep your house appearing neat, attractive, and welcoming, care and maintain your upholstery. For every service related to Upholstery Cleaning Cottesloe, you can contact us. Our knowledgeable specialists are committed to bringing back the beauty of your upholstery and giving it its previous look.
We at Perth Upholstery Cleaning, ensure that your upholstery will regain its freshness and cleanliness with our best solutions. We work professionally by using cutting-edge cleaning methods and top-notch cleaning supplies.
About Perth Upholstery Cleaning
Perth Upholstery Cleaning is the industry's top supplier of exceptional cleaning services for kinds of upholsteries. Our team has the proper dedication to revitalising and restoring the beauty of upholstery in both homes. Our goal is to revive and restore the beauty of upholstery in homes and buildings.
We strive to convert stained and lifeless upholstery into revitalised and vibrant items by using our professional cleaning skills. We work with more than 25 years of experience and improve the overall aesthetics and comfort of your upholstery. To make your upholstery stain-free and dust free, our skilled staff use the best strategies and methods for Upholstery Cleaning in Cottesloe.
Our
Upholstery Cleaning Pricing in Cottesloe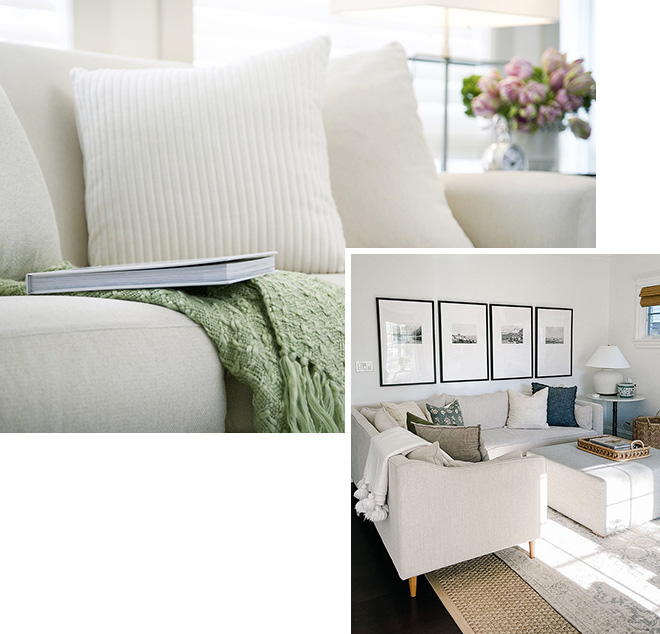 Our Services, Goals And Methods For Upholstery Cleaning in Cottesloe
Perth Upholstery Cleaning provides a wide range of specialised services that are specifically designed to meet your demands for upholstery. We are experts in chairs and couch cleaning. As well as, we are experts in removing stains, cleaning living rooms, and even caring for fragile leather furniture. Whether it is bringing new life to your favourite sofa or bringing back the beauty of dining chairs, we are here.
Our services offer a wide range of advantages that improve your living environment beyond just aesthetics. First off, by minimising early wear and tear brought on by filth and debris; our cleaning helps to extend the life of your upholstery. Second, we remove allergens, dust mites, and other particles that might cause allergies or respiratory problems. Additionally, we enhance your upholstery appearance with our specialised upholstery cleaning solutions.
We take pleasure in our dedication to the environment and quality. Our company places a high priority on the usage of environmentally friendly and secure cleaning agents that are effective. Our all cleaning agents for Upholstery Cleaning Cottesloe are completely safe. As well as we use modern kind of equipment to give you the fastest cleaning solution. our upholstery will be left clean, refreshed, and elegantly restored. Just you need to trust us, we also offer furniture fabric protection.
Why Regular
Upholstery Cleaning Is Important In Every 6 Months?
At Perth Upholstery Cleaning, we want to make your home healthier and more welcoming. For this, we give a thorough and dependable upholstery cleaning service that will give your upholstery new life. Also, you should know why your upholstery needs cleaning every 6 months.
Hygienic Atmosphere
Regular cleaning reduces the growth of bacteria and germs, resulting in a cleaner living space for residents. Having cleaning every 6 months can promote a hygienic atmosphere that is safe for kids; as well as for people who have breathing issues.

Increasing the Life of Your Furniture
By avoiding stains, wear, and degradation, furniture cleaning and good maintenance increase furniture longevity and reduce the need for replacements. With regular maintenance, this will be very easy and simple to use your upholstery for a long time.
Enhancing Air Quality
Cleaning removes dust, allergens, and pollutants, resulting in cleaner indoor air and fewer allergies and respiratory problems. With fresher air and enhanced indoor air quality, you will feel relaxed. And, you will have no symptoms of sneezing caused by dust present on upholstery.
Maintaining Appearance
Dust and stains can affect the look of your upholstery and ruin the whole look of your lovely upholstery. But, regular cleaning or cleaning every 6 months keeps the upholstery and its fabric looking appealing. It will reduce dullness and preserve their natural attractiveness.

Eliminating Odors
Upholstery odour removal is very necessary and if a bad smell is coming from upholstery because of regular use of it, you need instant cleaning. Cleaning can remove the source of unpleasant odours, promoting a clean and pleasant ambience throughout the living area.
Mould and mildew prevention
Mould and mildew can be present on wet upholstery or sofa if you underestimate the value of your upholstery. But, if you get regular cleaning or upholstery mould treatment, it prevents mould growth, protecting against health risks & structural damage.

Increasing Comfort
Dirt and stains can be visible on your upholstery & you would not be able to sit on stained upholstery comfortably. But, upholstery stain removal or cleaning provides psychological comfort as you will not see the stains after cleaning your upholstery.
Worthy Investment
Cleaning your upholstery is worthwhile because you can use it without hesitating or worrying about dirt and stains. Clean and stain-free upholstery would be welcoming in your living room. As you invest in regular upholstery cleaning to keep it in good shape.
Family and Pet Health
Kids and pets could be naughty. Especially kids often use upholstery to play on it. By limiting exposure to allergens and toxins, regular cleaning makes your sofa a safe place for the kids. It supports the health of family members and pets.
So, if you need Upholstery Cleaning Cottesloe services, you can contact professionals.
Perth Upholstery Cleaning, Why We Are Your Best Choice?
We give full attention and care to your upholstery as it deserves. We professionally clean all kinds of upholstery with knowledge, attention to detail, and commitment to quality.
Excellent Cleaning Services
At our company, we value dependability and reliability. Thus, we make sure that our team will show up on time and be prepared to provide excellent upholstery steam cleaning service.
Knowledge to give services in surroundings
What sets us unique is our in-depth acquaintance with Cottesloe & the neighbouring surroundings. Anyone can hire our professional upholstery cleaners in Cottesloe and nearby places.
High-quality Cleaning Methods
We use environmentally friendly cleaning methods that are high-quality. We not only clean upholstery efficiently but also secure the environment and your upholstery with our high technology.
Reasonable Pricing
We are committed to giving you excellent cleaning without going over budget. All can afford professional upholstery cleaning because of our reasonable upholstery cleaning costs and alluring offers.
Modern Cleaning Equipment
To get comprehensive and effective results, we only use the latest technology. We give fast results using our modern cleaning equipment and do fabric upholstery care professionally.
Personalised Service
We are aware of the unique cleaning demands of your upholstery. So, we provide individualised services of Upholstery Cleaning Cottesloe in order to meet your unique demands.
For a dependable, nearby, and superior cleaning service, pick Perth Upholstery Cleaning in Cottesloe. It not only revitalises your upholstery but also improves the quality of your whole living space.
Our
Upholstery Cleaning Pricing in Cottesloe
We are aware that when it comes to upholstery cleaning, the cost is a key factor in your decision-making. We kindly ask that you get in touch with us. So that we can provide you with an accurate and personalised quotation. By giving us the details of the service, you enable us to provide you with a precise quote. So, get in touch with our professional upholstery cleaners now.
Our Services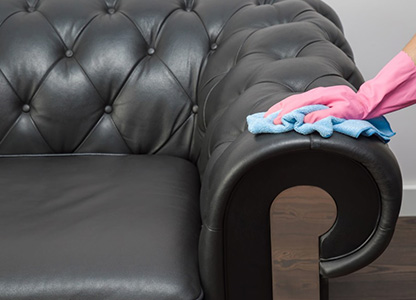 Fabric and leather sofa cleaning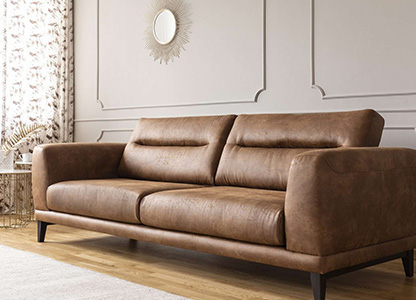 Fabric and leather couch cleaning
Leather and fabric lounge cleaning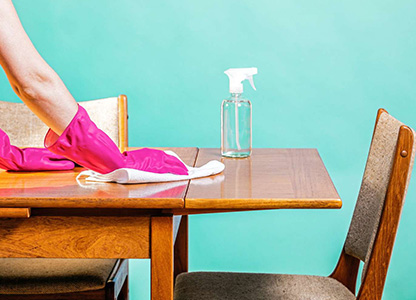 Furniture cleaning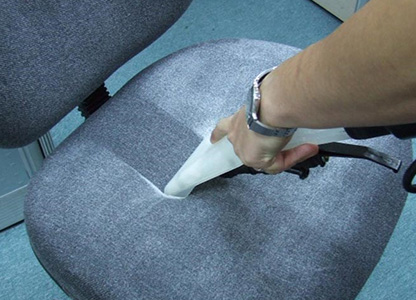 Chair cleaning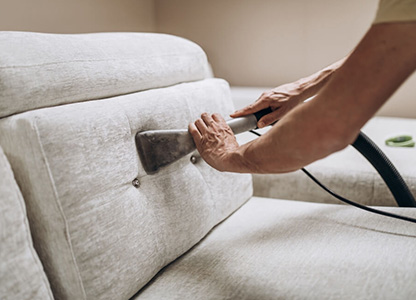 Recliners cleaning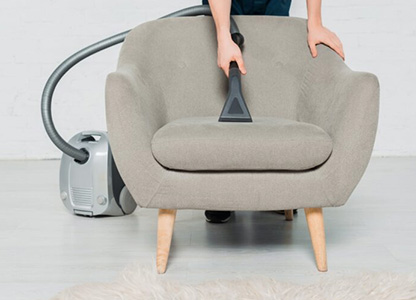 Armchairs cleaning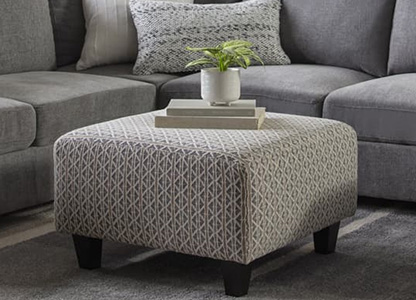 Ottomans cleaning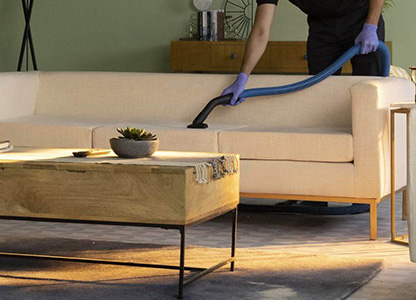 Loveseats cleaning
FAQ'S
Our cleaning procedures are secure and specifically designed for the kind of upholstery you have. We make sure that the quality and brightness of your upholstery are maintained. Our skilled personnel are proficient in utilising the proper methods for various materials. However, old and tarnished upholstery items may get damaged due to their weakness.
The essential furniture moving will be taken care of by our staff as part of our service. We want the procedure to be as easy for you as possible while making sure that your upholstery is fully cleaned without causing any discomfort.
You need to maintain your upholstery with routine vacuuming and spot cleaning regularly. Use upholstery covers to protect it from possible wear and tear. For more information, contact our experts for Upholstery Cleaning Cottesloe services.
Reviews
My furniture looks fantastic now
I recently moved into a new home and needed my furniture cleaned before the move-in. This company's upholstery cleaning service was a lifesaver! They were flexible with scheduling, arrived on time, and did an excellent job.
Happy with the results
I had some tough stains on my chairs that I thought were impossible to remove, but this company's upholstery cleaning service did the job! The team was knowledgeable, and reliable, and took the time to explain their process.
Impressed with their attention to detail
I've used this upholstery cleaning service multiple times now and have always been impressed with their attention to detail and thoroughness. The team is friendly, and professional, and always leaves my furniture looking like new.