Regain Your Upholstery's Look with Our Professional Upholstery Cleaning Como Services
Are you willing to improve the look of your upholstery? Get in touch with us for
Upholstery Cleaning Como services! We can make your sofa stain-free, and dust-free and revive it to its best condition. Using the latest couch steam cleaning technology and cleaners, we deep clean your couches, office chairs, lounges, etc. With our expertise in upholstery cleaning and furniture fabric protection, we deliver remarkable results & a fresh indoor environment for your family. So, avail yourself of the happiness of having comfortable, clean and refreshed upholstery by calling us today!
About Perth Upholstery Cleaning
Perth Upholstery Cleaning- your ultimate solution to revive, refresh and clean upholstery. Our upholstery cleaning team helps you say goodbye to all your dull and dusty upholstery by providing deep steam cleaning, deodorisation and fabric protection. With over 25+ years of experience, our professional upholstery cleaners take pride in serving clients.
Being regularly trained and updated with the latest furniture cleaning trends, our cleaners leave no spot untouched. We clean your couches, sofas, chairs, lounges and recliners and enhance their look, feel and longevity. We are available for all of your upholstery cleaning needs with the industry's leading and certified cleaning professionals.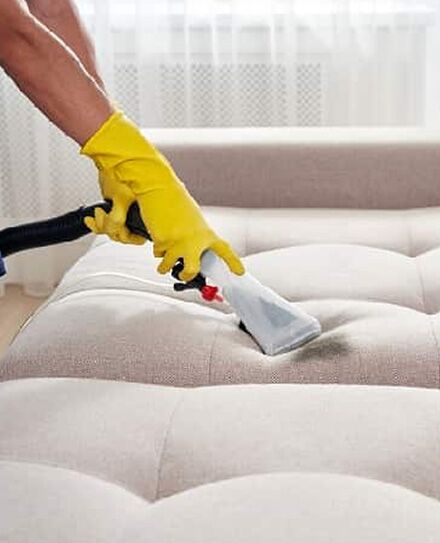 Our Budget Friendly
Upholstery Cleaning Pricing in Como
Why Must You Clean Upholstery Every 6 Months?
Timely upholstery cleaning is a requirement because of the below-stated reasons:
Maintaining Hygiene
An unclean upholstery leads to allergies, dust mites and negative indoor air quality. To lower health risks, you must get your upholstered items cleaned every six months. Further, fabric upholstery care leads to a hygienic indoors as well as adds positivity to your place.
Prolonging Furniture Life
Dirt, dust and spills cause extensive damage to your furniture fabrics. To lower the accumulation of deeply settled dust, dirt and stains, a scheduled upholstery cleaning can work. You can also include furniture fabric protection after cleaning to keep your upholstery durable & comfortable.
Improving Air Quality
Are you having smelly indoors? This may be due to your uncleaned upholstery. Maintaining upholstery is a must. Regular use leads to a deep accumulation of allergens, and smell and this adds up to bad smells indoors. The indoor air quality can be greatly improved with regular cleaning, upholstery odour removal & deodorisation. With cleaning, you can achieve a pleasant smell indoors.
Preserving Appearance
Is your couch not looking the same as when you bought it last year? Cleaning of upholstered furniture helps to keep their look intact as well as keep the new-like feel alive. You may invest in timely upholstery cleaning for an improved furniture look & protection.
Eliminating Odors
Smell from the kitchen, pet pee and vomit all get easily settled in furniture. And for that, a scheduled upholstery cleaning can be a saviour. Or simply you can take a timely odour-elimination treatment. Many fabric-safe deodorisers are available to make upholstery clean, odour free and amazing!
Preventing Mold and Mildew
Wetness and moisture lead to mould and mildew build-up on upholstery. If you are stuck in such a situation, do not give up! Rather a quick upholstery mould removal and cleaning session can work for you. Using powerful steam cleaners and dryers, it is easy to rejuvenate your furniture!
Enhancing Comfort
Loose upholstery stitches, tough stain marks and smell can make it uneasy to use. In order to avoid such an uncomfortable situation, upholstery cleaning is essential.
Protecting Investment
Furniture is expensive, no doubt! And if you like to keep your upholstery for a long- experts suggest taking care of it by scheduling a timely cleaning. You can opt for upholstery steam cleaning, dry cleaning, stain and odour removal and upholstery protection.
Family and Pet Health
Family and pet health is everyone's priority & everyone wishes to keep their loved ones healthy & happy. On average, professionals recommend a deep couch cleaning service every 6 months for a normal household. From stains, spills, smell, moistness, dull look, etc.- regular cleaning can get rid of all such issues easily.
What Makes Us The Best Upholstery Cleaning Como Providers?
Choosing us is choosing excellence in every upholstery cleaning need. We say so because of our key specialities. Have a look at them below.
We are on-time, and reliable and aims to satisfy customer.
Being local, we are familiar with Como and nearby areas & so we can locate your place easily.
We invest in high-quality cleaning solutions that are both fabric and eco-friendly.
Get customised service at pocket-friendly rates, always!
We use modern and latest cleaning equipment only & deliver classy service & exceptional results.
Must-Have Upholstery Cleaning Services We offer
We take pride in serving Como with over 25 plus years of excellent upholstery cleaning services. Our thousands of happy customers and counting make us serve the city each day with full commitment. Have a look at our most-called upholstery cleaning Como services below.
Sofa Cleaning Como
Enjoy the ultimate transformation of your sofa with our expert sofa cleaning service in Como. We get rid of dirt, stains, and allergens and bring back the freshness and comfort of your sofa and living space. So, get your sofa refreshed today with our same-day cleaning appointment today!
Chair Cleaning Como
Level up your seating experience with Como's best chair-cleaning service today. Our skilled cleaners deep clean your chair upholstery, thoroughly dry them and restore them to their original condition. Call us to get a spotless, clean chair and a perfect ambience.
Stain Removal
Do you have blood, ink, spills, paint, wine, or vomit stains on your upholstery? If yes, we can help. Our top-quality stain removers are fabric-safe and offer a quick and deep clean. Moreover, not just stains, we remove bad odours too.
Lounge Cleaning
We offer premium lounge cleaning service at affordable rates in Como. Our upholstery cleaners use steam cleaning and hot water extraction methods to remove dirt, enhance colour and maintain a fresh & welcoming lounge area environment.
Leather Upholstery Cleaning
Leather is a delicate fabric. So, we send certified cleaners with eco-friendly solutions to perform a customised service. Moreover, with the industry's best leather cleaning equipment and technique, we offer the best quality results. Call now!
Book Affordable Upholstery Cleaners Today
Experience perfect cleaning for your upholstery as per your budget and needs. We have unbeatable prices for upholstery cleaning all over Como. We are further transparent about the fees we quote. Also, our customers enjoy amazing deals and discounts on regular cleanings! Call us for more!
Our Services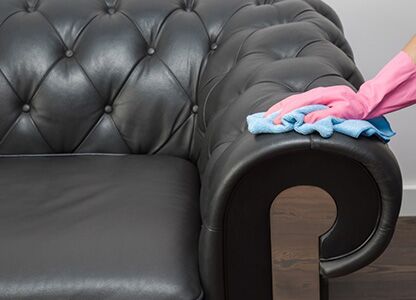 Fabric and leather sofa cleaning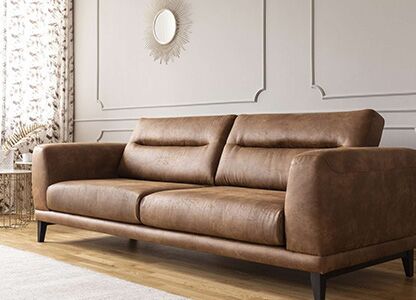 Fabric and leather couch cleaning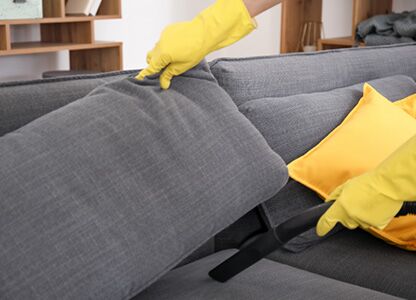 Leather and fabric lounge cleaning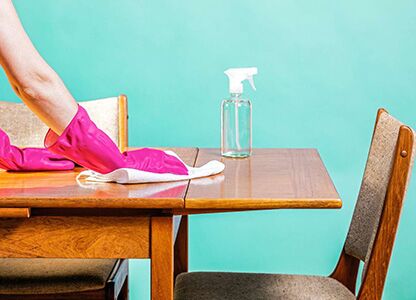 Furniture cleaning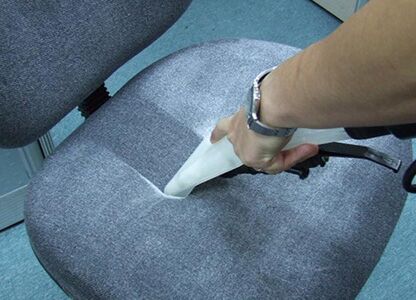 Chair cleaning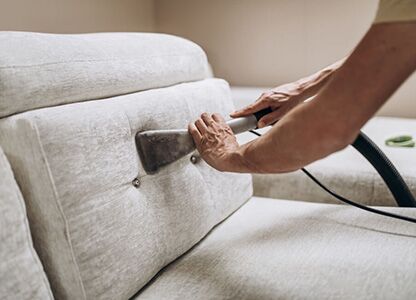 Recliners cleaning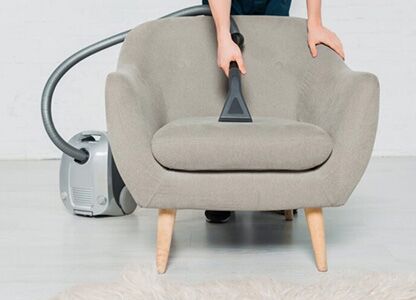 Armchairs cleaning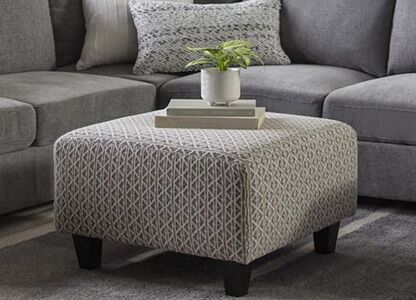 Ottomans cleaning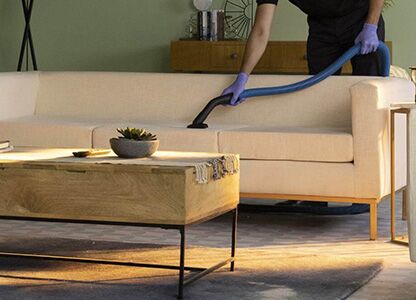 Loveseats cleaning
FAQ'S
Yes, our company employs certified and licensed technicians who are regularly trained to offer the best quality upholstery cleaning Como services ensuring client satisfaction & their furniture fabric protection.
Not really. However, you can call us to know what arrangements you can do before we arrive. For example, you can remove all fragile items near or on your furniture, clear the room and provide space for us to make the service smooth and quick.
Yes, absolutely. Expert upholstery cleaning is best for all upholstery types. Professional cleaners use the right cleaning methods and customised solutions to take care of your leather fabric. So, feel free to call us for professional leather upholstery cleaning services.
Reviews
My furniture looks fantastic now
I recently moved into a new home and needed my furniture cleaned before the move-in. This company's upholstery cleaning service was a lifesaver! They were flexible with scheduling, arrived on time, and did an excellent job.
Happy with the results
I had some tough stains on my chairs that I thought were impossible to remove, but this company's upholstery cleaning service did the job! The team was knowledgeable, and reliable, and took the time to explain their process.
Impressed with their attention to detail
I've used this upholstery cleaning service multiple times now and have always been impressed with their attention to detail and thoroughness. The team is friendly, and professional, and always leaves my furniture looking like new.