Upholstery Cleaning Services In Bayswater To Transform Your Couch And Sofa
When it comes to restoring your furniture and upholstery, Perth Upholstery Cleaning is your reliable partner in Bayswater. Our goal is to provide industry-leading Upholstery Cleaning Bayswater services that revitalize your precious belongings. We have perfected our competence through years of dedicated experience in the upholstery cleaning sector. Our team of exceptionally qualified experts is dedicated to providing amazing results, making sure your furniture not only appears spotless but also continues to be in perfect condition for years to come.
Our
Upholstery Cleaning Pricing in Bayswater
Essential Benefits Of Upholstery Cleaning Every 6 Months
Regular upholstery cleaning and furniture fabric protection help to maintain the beauty and durability of your furniture as well as a cleaner, healthier living environment in your house. It's an investment in your house as well as in your health. Although scheduling routine upholstery cleaning every six months may seem like a commitment, the many benefits it offers make it a necessity for keeping a clean and healthy living space. Here's why it's important to clean your upholstery on this schedule:
Maintaining Hygiene
Over time, upholstered furniture can gather dust, filth, allergies, and even pathogens. To create a healthier living environment, routine cleaning helps remove harmful toxins.
Prolonging Furniture Life
Regular upholstery or couch Cleaning avoids a buildup of dirt and grime and increases the lifespan of your prized furniture pieces.
Enhancing Air Quality
Fresher air inside is a result of clean upholstery. You breathe cleaner, safer air because it lessens airborne allergens.
Preserving Appearance
Regular furniture cleaning keeps your upholstery looking vibrant and fresh while avoiding early wear and tear.
Eliminating Odours
Upholstery can retain odours from daily use, pets, and accidents. Your furniture will smell fresh and inviting when regular with upholstery odour removal treatment.
Preventing Mould and Mildew
An accumulation of moisture and dirt may promote the growth of mould and mildew. Regular cleaning addresses these problems.
Enhancing Comfort
Clean upholstery makes it easier to sit and unwind on it, which improves your overall ease and enjoyment of your furniture.
Protecting Investment
Upholstered furniture requires a large investment. By ensuring that your furniture remains in excellent condition, routine cleaning helps protect that investment.
Family and Pet Health
Maintaining clean upholstery is crucial in homes with kids and dogs. Allergens and infections that could harm their health are less likely as a result.
Our Exclusive Services for Complete Upholstery Cleaning for a Cleaner, Healthier Home
Sofa Cleaning
We thoroughly clean and revitalise sofas made of various types of materials. By extending the life of your furniture, we safeguard your investment.
Chair cleaning
We can breathe fresh life into your furnishings, including dining chairs and armchairs. Make your home safer for your family by getting rid of allergies and odours growing in your furniture.
Stain Removal
Our experienced staff effectively remove stubborn stains and spots with our upholstery stain removal solution. Fresher, healthier indoor air results from cleaner upholstery.
Couch Odour Removal
Your upholstery will no longer have any unpleasant odours. With our services, your upholstery's beauty, freshness and brightness are brought back. Take pleasure in a fresh, odour-free, and cosy living environment.
Sanitization
By sanitising your upholstery, our upholstery cleaning Bayswater team guarantee a clean environment. Regular furniture cleaning and sanitisation even inhibits the formation of mould and mildew.
Dry Cleaning
For sensitive fabrics, we have gentle yet efficient dry cleaning techniques. Upholstery that is dry-cleaned by our team is more comfortable and delightful to use.
Steam Cleaning
Our effective upholstery steam cleaning removes allergies and embedded filth and reduces health risks, especially for children and pets. We utilise cleaning supplies that are safe for the environment, reducing the negative impact on it.
Lounge Cleaning
With the help of our expert cleaning services, transform your lounge space. Our advanced tools guarantee thorough and effective cleaning. Our skilled Upholstery Cleaning Bayswater team is trained to offer top-notch lounge cleaning services.
Leather Upholstery Cleaning
We have specialized fabric upholstery care service for luxurious leather furniture. We pay close attention to every last detail to ensure thorough leather cleaning. Our experts work towards your satisfaction and a healthy living space.
Discover Affordable Upholstery Cleaning Pricing in Bayswater – Contact Us for a Personalized Quote Today!
At Perth Upholstery Cleaning, we provide affordable and clear pricing. Our prices are based on your cleaning needs. We encourage you to contact us for an estimate of your upholstery cleaning requirements. Your personalised quote from our helpful team will be as per your expectations. Don't wait; get in touch with us right away to find a professional solution for your upholstery at a low cost!
Why Choose Us?
Know why we are Bayswater's top choice for upholstery cleaning:
Reliable Service
We take pride in being dependable and punctual. You can rely on us to be on time and go above and beyond your upholstery cleaning expectations since your pleasure is our priority.
Local Expertise
We are well-versed in Bayswater and the surrounding areas, so we are aware of the particular requirements of your locality. We offer specialised solutions for the particular difficulties your upholstery is experiencing in this area.
High-Quality Cleaning Solutions
We use premium cleaning chemicals that prioritise the safety of your family and the environment as well as the efficient removal of grime and stains. Without sacrificing quality, our carefully chosen chemicals ensure exceptional cleaning.
Competitive Pricing
We feel everyone should have the option of expert upholstery cleaning. You can afford to benefit from having fresh, clean furniture due to our low prices and special upholstery cleaning Bayswater service offers.
Modern Cleaning Equipment
Our collection of advanced cleaning tools is designed for optimum effectiveness and efficiency. We use the most recent technology, including strong steam cleaners and specialised instruments, to provide excellent results.
Personalised Service
We are aware that every job involving upholstery cleaning is different. Our knowledgeable professionals check the state of your furniture and adapt our strategy to fit your unique needs. This guarantees the best outcomes for your upholstery.
Our Services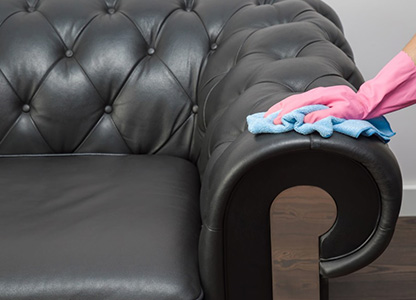 Fabric and leather sofa cleaning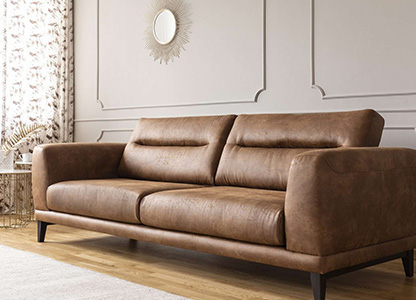 Fabric and leather couch cleaning
Leather and fabric lounge cleaning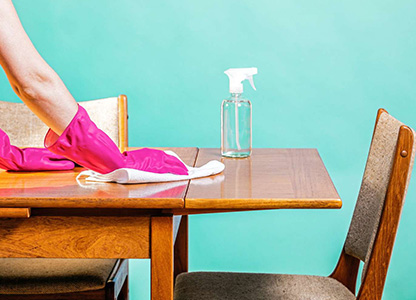 Furniture cleaning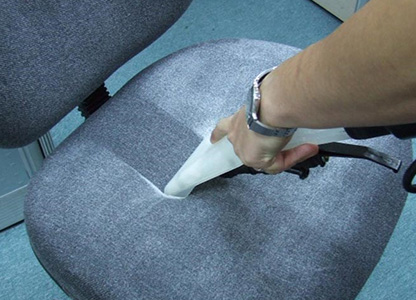 Chair cleaning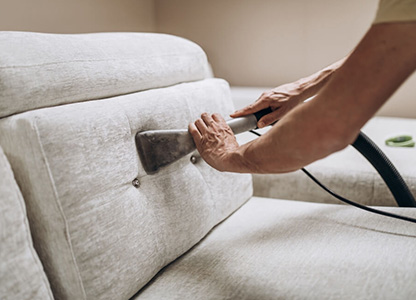 Recliners cleaning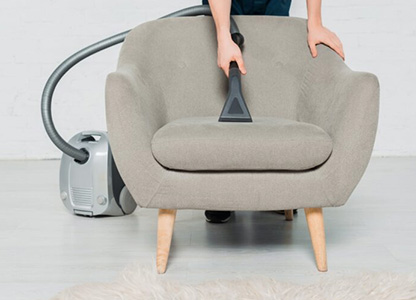 Armchairs cleaning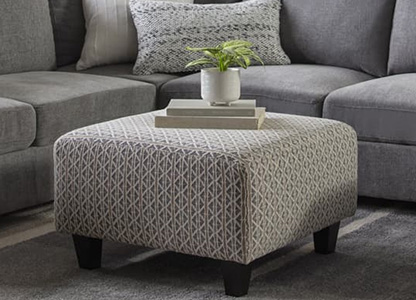 Ottomans cleaning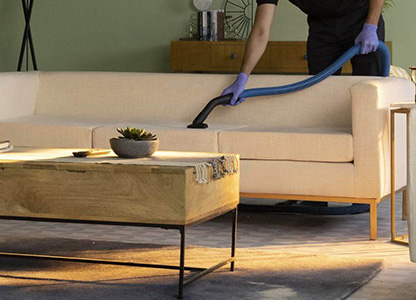 Loveseats cleaning
FAQ'S
The time required depends on the size and state of the furniture but usually takes between 1 to 3 hours per item.
Absolutely! Our experts are skilled at working with a variety of upholstery fabrics, even delicate ones. To protect the durability and beauty of your furniture, we use gentle cleaning techniques and safe, non-toxic solutions.
Yes, your upholstery will look and smell brand new due to the expertise of our staff in stain and odour removal.
Reviews
My furniture looks fantastic now
I recently moved into a new home and needed my furniture cleaned before the move-in. This company's upholstery cleaning service was a lifesaver! They were flexible with scheduling, arrived on time, and did an excellent job.
Happy with the results
I had some tough stains on my chairs that I thought were impossible to remove, but this company's upholstery cleaning service did the job! The team was knowledgeable, and reliable, and took the time to explain their process.
Impressed with their attention to detail
I've used this upholstery cleaning service multiple times now and have always been impressed with their attention to detail and thoroughness. The team is friendly, and professional, and always leaves my furniture looking like new.